I am Louise Delonay, 30 years old, living in Marseille in France. My job is to be a dubbing actress for films that were made in an original language other than French, which is, as my first and last name indicates, my mother tongue. My favorite language to dub is obviously English. But I also like to dub Spanish, German, Italian and Japanese. As you can see, I speak 6 languages. I am hyperpolyglot! It's a term coined by linguist Richard Hudson in 2003. It may sound just crazy to be fluent in 6 languages. It's true that it's an opportunity, but with hard work, anything is possible. I have to admit that I was lucky. My parents traveled a lot, and I was able to travel with them. In this article, I explain my experience and my job as a dubbing actress!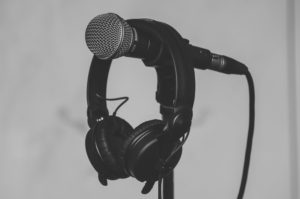 My childhood, a constant learning process 
I was born in Marseille, but then I didn't have a home anymore. I lived all over the world thanks to my parents' profession. They are movie actors. That's why I became a dubbing actress, thanks to my abilities acquired at a very young age. When you are an actor, you speak English on international shoots and then you adapt to the country you are in. You have to know that my mother is Italian. She is the one who made me learn Italian but also Spanish and German. My father taught me to speak Japanese! I didn't go to a French school because there were no reputable schools in all the capitals and cities of the world where I went. But, the English schools were there in droves. For French, as it is my mother tongue, it was hard to lose it. I watched my series, movies and cartoons in French. To combine the learning of languages and to assimilate them well, I did theme days. Each day, I spoke a different language, which allowed my father and my mother to progress on their respective gaps. 
My job, speaking in many languages in front of a microphone
So my job is dubbing actress. I don't have to travel as much as I used to. Travelling is tiring. The jetlag, the hours of flight, the covid, the repeated PCR tests… The money too, we have to talk about it. Everyone thinks that acting (even dubbing) pays extremely well. Yes and no! You have to be renewed every month, you have to make several films, several seasons… You have to have a little luck. Otherwise, it is complicated, even if it is a superb job. Now, I have a personal studio in the USA. I record the takes from home and I am very satisfied. With the distance, we can work well! You just have to trust your collaborators. Currently, I have contracts with Netflix series on the long term for different languages. I have clauses, I can't quote anything. I advise everyone to do this job. My advice for doing it: specialize. Learn a language other than your mother tongue and become the best dubbing actor you can be.